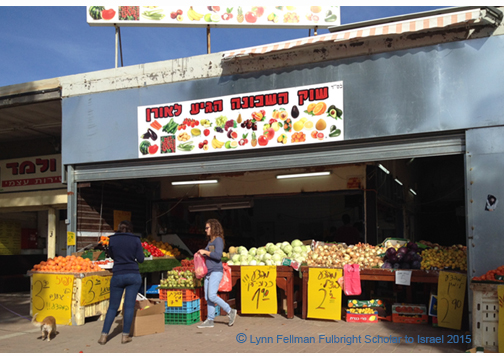 Grabbing my backpack, visa card and shekels, I walk about six blocks to a cluster of semi-outdoor markets twice a week. One shop is a jumble of household goods and some grocery items, another has soda, wine, junk food. A small currency exchange window, a flower shop next to the meat shop, and not to be missed — what must be the best bakery in town.
Usually I stop and stare at the multitude of hummus on display and randomly pick one for a home taste test. Most shops have a wide range of dairy from milk to yogurt to cottage cheese but usually only small quantities of "real" cheese. I can choose from two varieties, so named either white or yellow. Oh Wisconsin, how I miss you.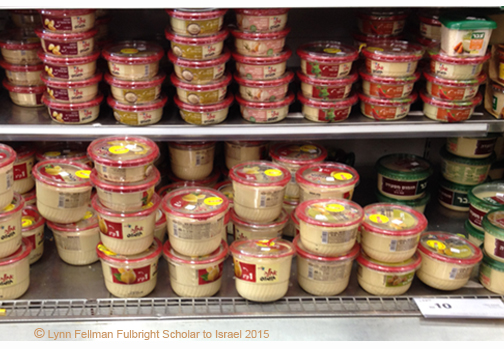 My real destination is the vegetable stand. No surprises for most of the produce in Israel are also grown by American farmers. The Israeli farms are close by and bring big, crunchy-fresh veggies daily. It may be winter in North America but on the Mediterranean the strawberries, avocados, peppers and oranges are in season. For example. All the Fulbrighters talk about loading up on veggies and how easy access to super fresh food will one of our favorite memories.