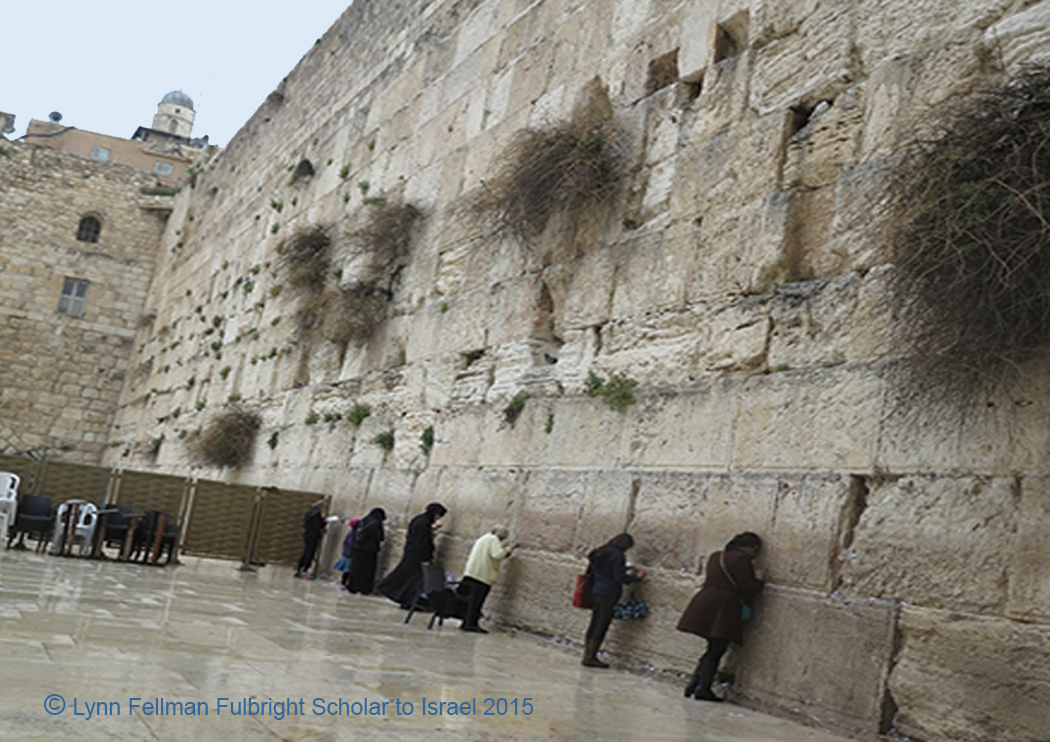 To find your voice as an artist you must write. To develop original thinking, read what others have written. To refine your vision, collaborate with creative thinkers from science. To experience a transformation, you need to get out of the provinces.
I experienced all of this since leaving the Midwest for the East Coast and especially during my four months in Israel as a Fulbright Scholar.
Two aspects will have the strongest influence as time goes on. The first is validation and prestige which can ease the path to future funding to achieve my goal for broader outreach. The second, is a refinement of vision and reflection on the direction of future work from an-out-of-the provinces experience.
Shown above: the women's side of the Wailing Wall, Jerusalem, one week before Pesach.