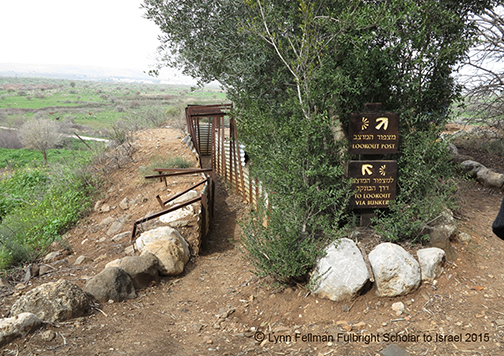 No wonder our extinct cousins, Neanderthals, made homes in prehistoric Israel 500,000 years ago. The view is not only stunning, it is strategic. The area is called the Levantine Corridor and it begins in Africa and then branches to the rest of the world along the edge of the Mediterranean.
Our ancestors, anatomical modern humans, shared time and space with our extinct cousins putting down semi-permanent roots about 50,000 years ago. Writing an early chapter in the story of human evolution with bones, genes and tools — and perhaps refining a pattern of fighting to stay.
The photo is a scene from Finger of the Galilee region in northern Israel, looking at the Hills of Lebanon in the distance and remnants of the bunkers from the 1967 Six Day War.