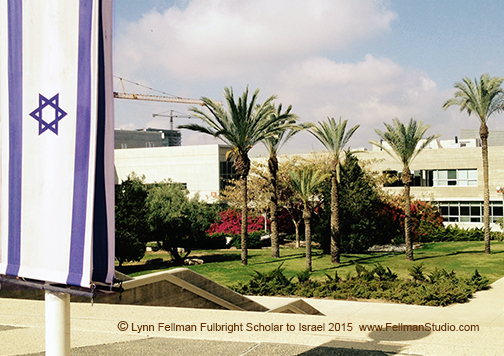 Another beautiful day in Beer Sheva. Words I've repeated, like a litany, every day for the past one hundred and twenty while living in Israel. Waking up to blue skies and clear air that rivals what Cezanne, the father of modern art, found so inspiring in Arles, France, and made a recipe for my inspiration.
I wonder if the 19th century master would find the colors and textures in this more southern Mediterranean landscape just as strange and exotic as I did? Yet, now that I'm packing to return to the States I wonder on what day in the past one hundred twenty, did scenes like this one morph from exotic to normal.
The photo is a bright spring day on the campus of Ben-Gurion University in the heart of the Negev desert.